Cherrywood Studio creates contemporary hardwood furnishings from salvaged Ontario wood species, specializing in live edge dining tables, desks, conference and boardroom tables. They provide custom design services to specific requirements of style and size, transforming locally sourced, reclaimed wood that would otherwise be destined for landfill into singular pieces of fine, sustainably produced, modern furniture.
To help Cherrywood cost effectively maximize their market reach from their King City studio, Up Marketing moved their website onto a platform designed for easy unassisted updating, and built Google Responsive Search and Display campaigns targeting high-end custom table seekers, interior designers, and eco-conscious consumers looking to minimize environmental impacts of their furniture purchases.
We followed up with a full SEO program, establishing well defined presences for Cherrywood on Google My Business, Pinterest, Instagram and Facebook. We implemented a link building campaign placing registrations and links on a full range of relevant design and furnishing industry websites and directories. We also conducted a full review of Cherrywood's website content to ensure that title tags and page content were optimized to reach Cherrywood's best prospects.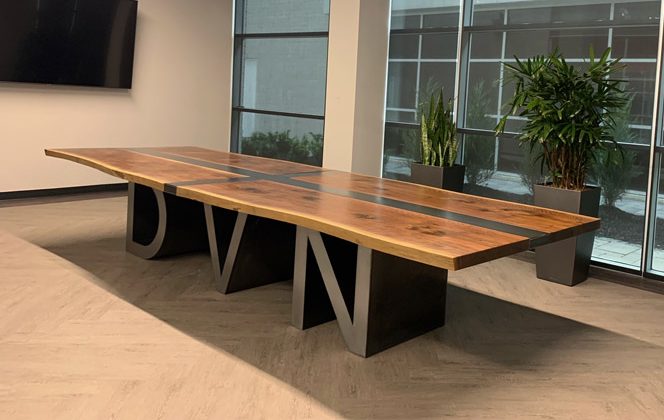 The secret to success was the refinement of our targeting, reaching Cherrywood's ideal customers while minimizing or excluding exposure to the general furniture shopper. Through their success, Cherrywood has recently built a brand new, state-of-the-art production facility in which to scale up their production of the finest, custom, live edge furnishings. Up Marketing delivers the live edge of the market.